Dear Mother:
Fluid Mechanism of Belonging

MA THESIS, 2020
Laser engraved fruit leather cover

Taking the form of a passport, this meta-autobiographical memoir, is an internalized investigation of the concept of collective trauma and motherhood. The questions addressed throughout are: How can we allow future generations to devictimize the transnational identity and to create a new, fluid mechanism of belonging? What are the alternative frames of collective memory preservation among diasporic communities who are detached from a nationalized historical identity? And how does maternal care as a mnemonic device affect a child's identity formation? It emphasizes how maternal nurturance and storytelling affects a child's transnational identity formation and revolves around a fictional transgenerational interchange between mother and child.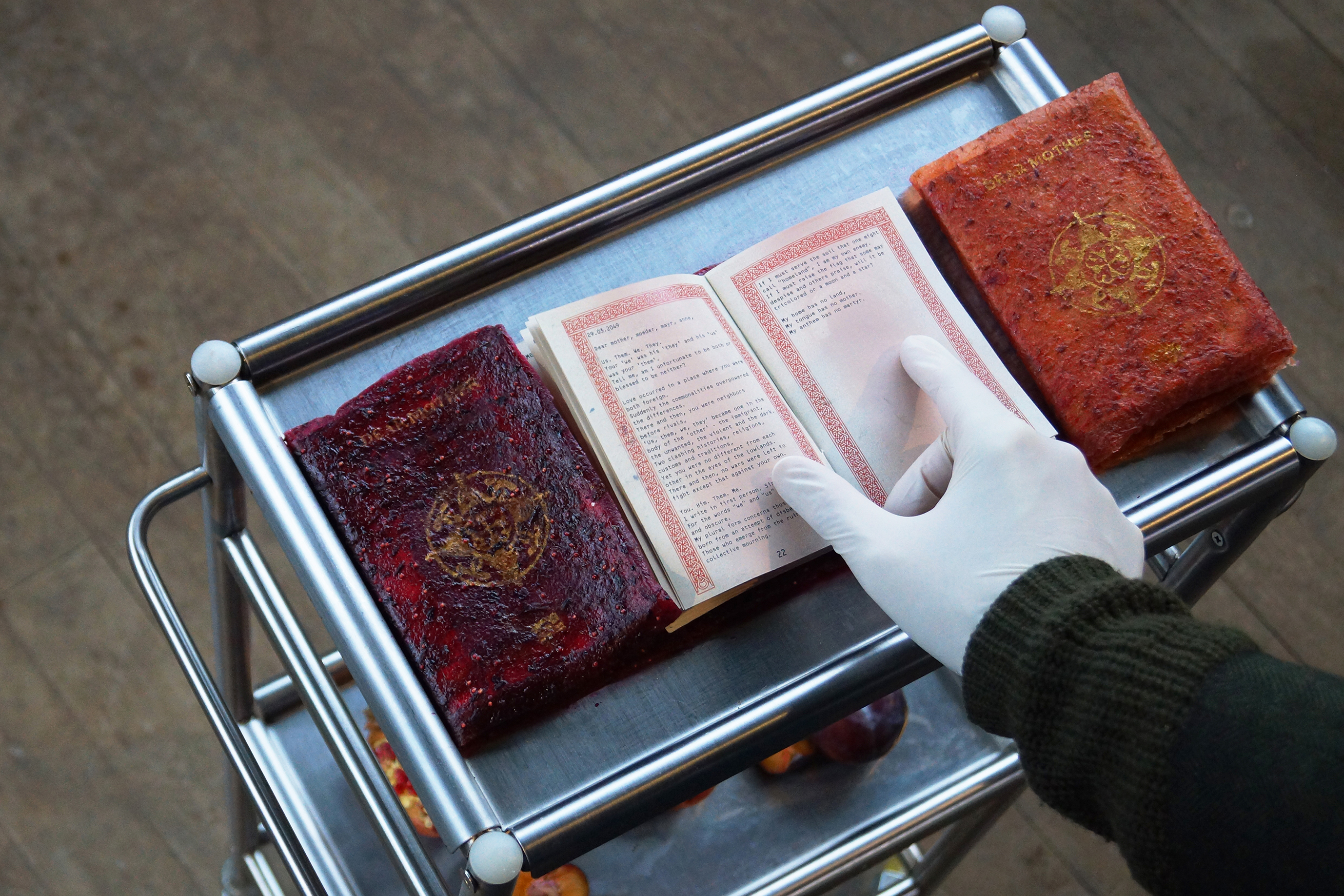 VERONIKA BABAYAN
2020
ROTTERDAM, THE NETHERLANDS