Womb-Tomb (2021)
Mulberry fruit leather, cotton thread stitching, edible ink drawing, plexiglass, concrete.
Mother[hood] - an exhibiton by Veronika Babayan and Olga Ganzha.

The work of the mother is historically kept out of the public sphere, but that doesn't mean that the Mother[hood] is only as large as her house. What a mother makes becomes economy, what a mother teaches becomes knowledge and what a mother touches becomes society.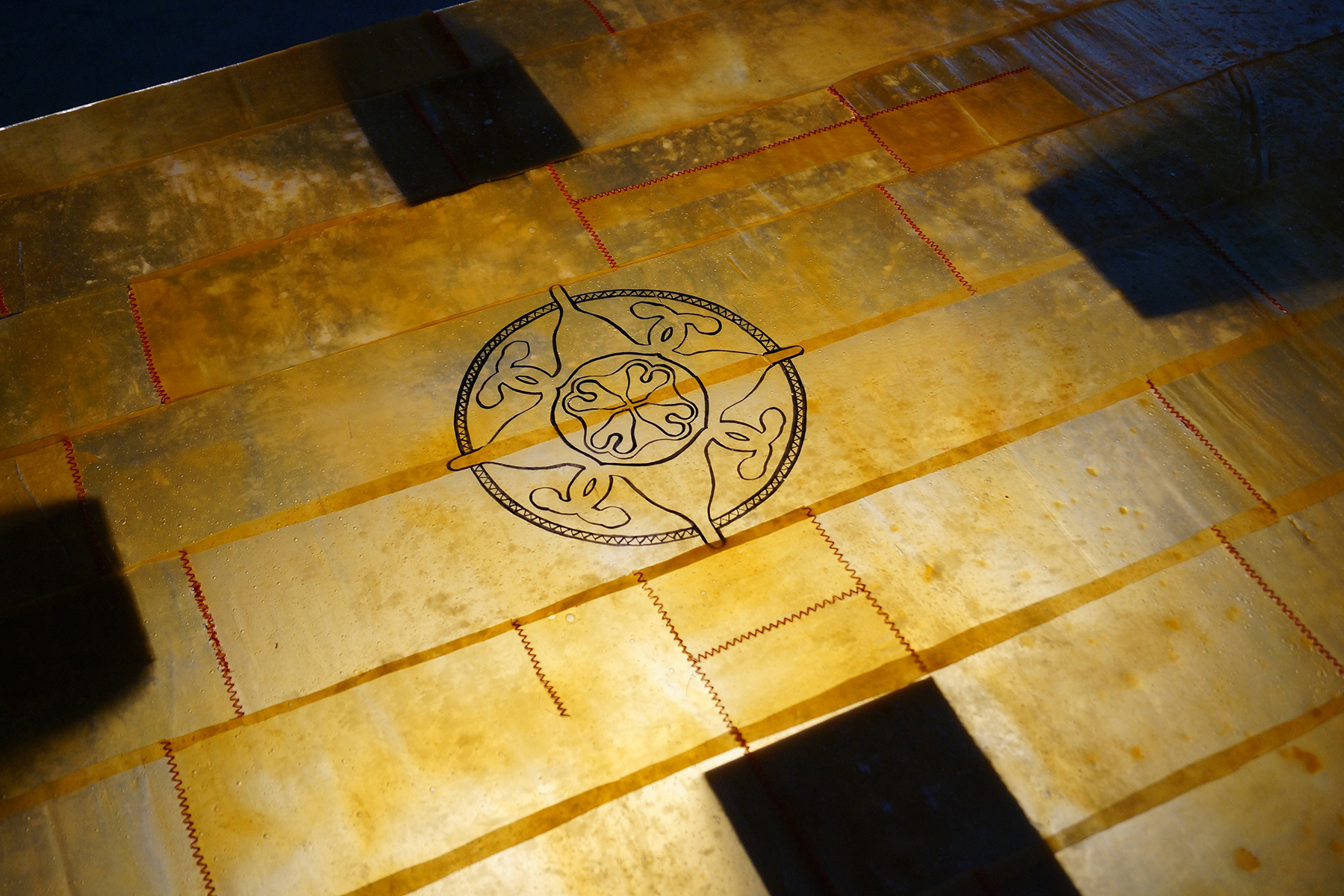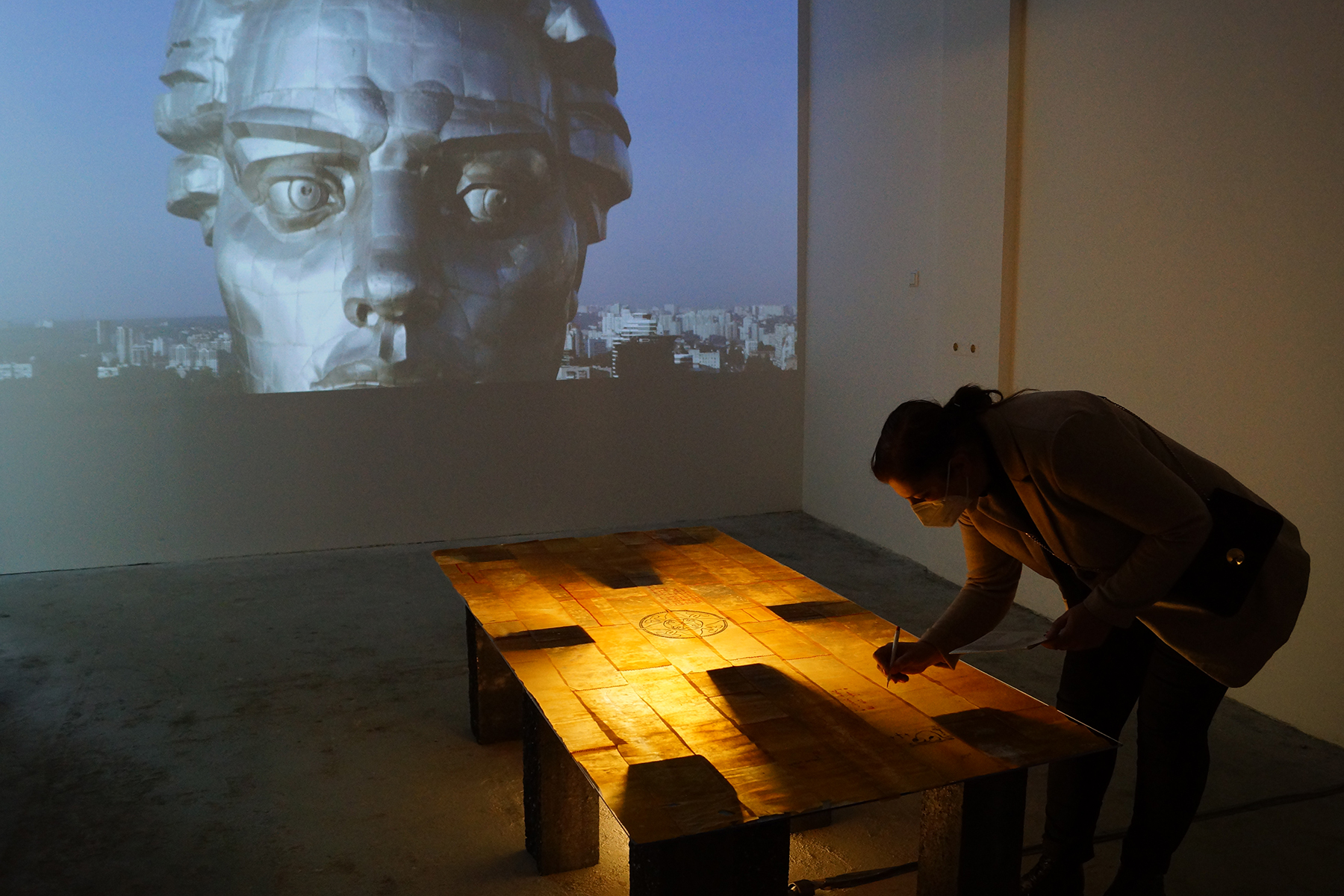 VERONIKA BABAYAN
2020
ROTTERDAM, THE NETHERLANDS